2016年7月22日上午伊斯兰堡:万贝集团董事长张刚福应邀与巴基斯坦计划发展改革部中巴经济走廊项目总协调官扎西·莎合博士在伊斯兰堡举行会谈,万贝集团董事长助理张建港和万贝国际保险经纪巴基斯坦公司副总经理阿里陪同参加。
Islamabad(July 22, 2016): Chairman Zhang Gangfu of Wonderful Group, with the accompanyof Zhang Jiangang, Assistant to Chairman of Wonderful Group and Ali Jaffery, VPof Wonderful International Insurance Brokers Pakistan Branch, met with Dr. TashiSabha, General Coordinator of China PakistanEconomic Corridor Projects (CPEC) of Pakistan Ministry of Planning, Developmentand Reform.
张刚福董事长首先转达了全国人大外事委赵白鸽主任对伊克巴尔的问候。双方就中国海外服务中心项目进行了深入交流。扎西·莎合博士表示将全力推动由中国国家习近平主席提出的"一带一路"中巴经济走廊建设,认为中国海外服务中心是推动中巴经济走廊建设的重要协调机制,是造福巴基斯坦和推动中巴两国企业合作的重要平台。
ChairmanZhang Gangfu firstly conveyed warmly greetings from the Vice-Chair of NPCForeign Affairs Committee Zhao Baige to Minister Ahsan Iqbal for Ministryof Planning, Development and Reform. Then they had in-depthdiscussion on the project of China Overseas Service Center (COSC) and, Dr. Tashiacclaimed COSC as a significant coordination mechanism for the construction ofCPEC as well as an important platform to promote China-Pakistan enterprisecooperation.
会谈内容还包括委托万贝集团和我个人推动瓜达尔和天津建立友好城市事宜,委托组织在中国召开中巴经济走廊港口合作论坛,推动更多大项目落地巴基斯坦港口城市。会后向扎西博士赠送"近代中国看天津",请扎西博士给伊克巴尔部长转交原天津副市长王述祖先生的签名著作。
Theyalso talked about authorizing Wonderful Group and Chairman Zhang to promote theestablishment of sister city relationship between Qwadar and Tianjin; organizeand hold in China the Forum of Port Cooperation of China-Pakistan EconomicCorridor in an effort to promote more large-scale project cooperation betweenport cities of the two countries. After the meeting, Chairman Zhang presented ModernChina Trough the Eyes of Tianjin, a book written by the Former Deputy Mayor ofTianjin Mr. Wang Shuzu and with his inscription and signature. We also askedDr. Tashi's favor to present to Minister Ahsan Iqbal the same gift withour respect.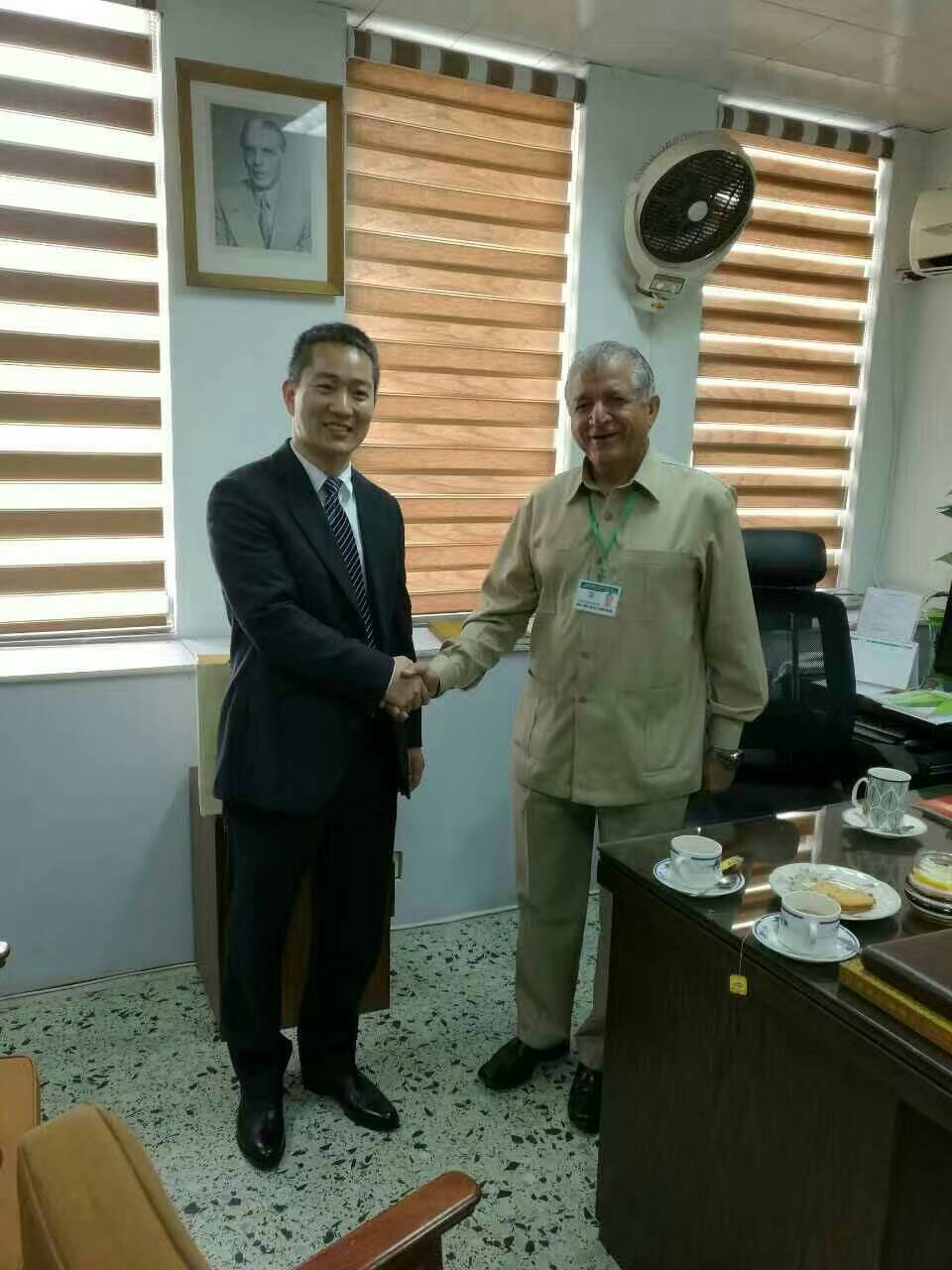 巴基斯坦计划发展改革部中巴经济走廊项目总协调官扎西·莎合博士欢迎万贝集团董事长张刚福的到访
Dr. Tashi Sabha, GeneralCoordinator of China Pakistan Economic Corridor Projects under Ministry ofPlanning, Development and Reform Welcomes Wonderful Group Chairman Zhang Gangfu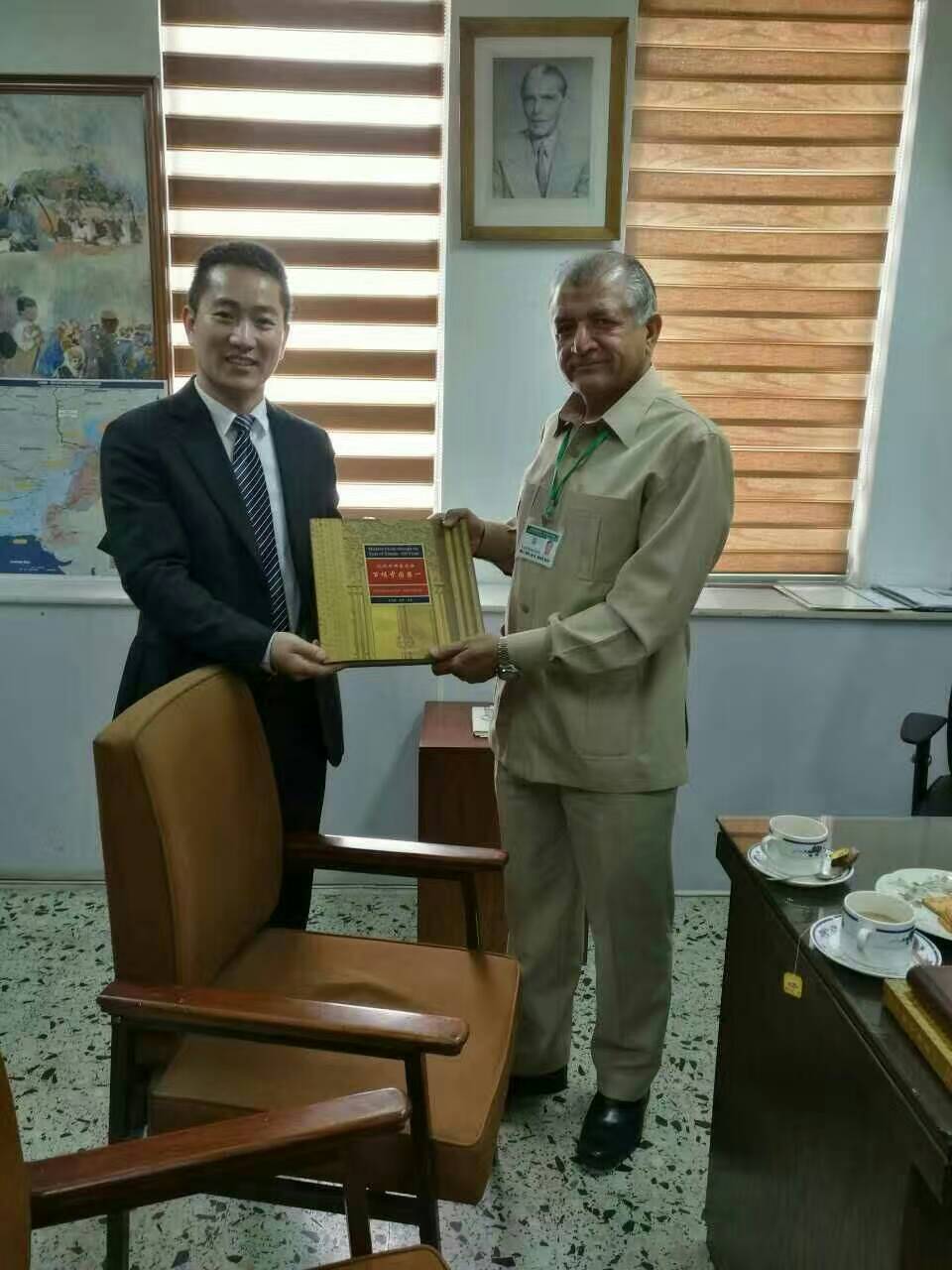 万贝集团董事长张刚福向巴基斯坦计划发展改革部中巴经济走廊项目总协调官扎西·莎合博士赠送《近代中国看天津》
Zhang Gangfu, Chairman ofWonderful Group, Presents Dr. Tashi Sabha, General Coordinator of ChinaPakistan Economic Corridor Projects under Ministry of Planning, Development andReform with the book Modern China Through the Eyes of Tianjin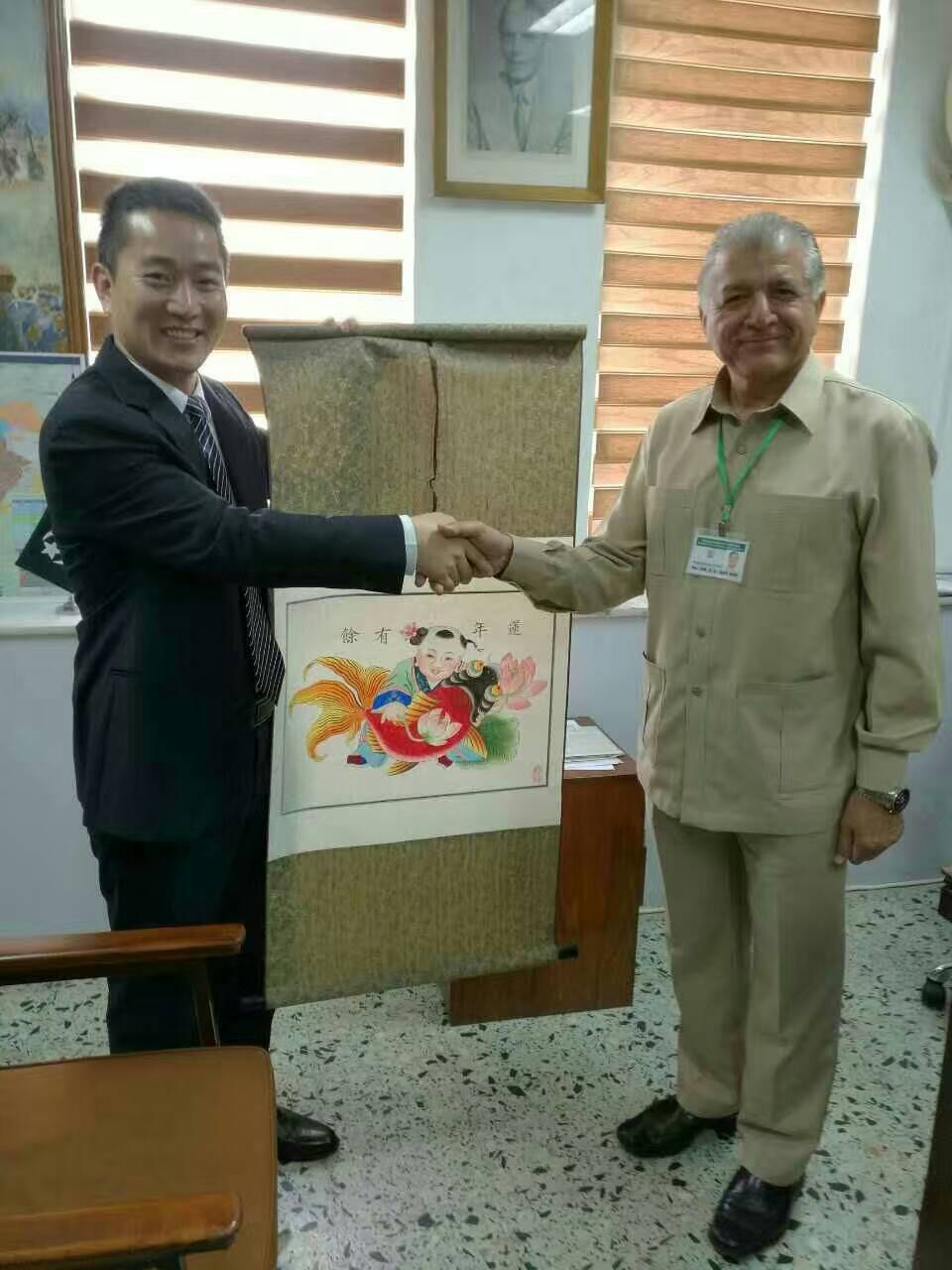 万贝集团董事长张刚福向巴基斯坦计划发展改革部中巴经济走廊项目总协调官扎西·莎合博士赠送杨柳青年画
Zhang Gangfu, Chairman ofWonderful Group, Presents a Gift of Yangliuqing New Year Painting to Dr. TashiSabha, General Coordinator of China Pakistan Economic Corridor Projects underMinistry of Planning, Development and Reform